Master Distiller Cameron Syme is headed for the Swan Valley in early June bringing his award-winning whisky and gin experiences, along with contemporary dining, closer to Perth at the brand new Limeburners & Giniversity in the Valley.
Since 2004, Syme has been a trailblazer of the local and international distillery scene, launching multiple core brands under his One Family, Three Distilleries company banner including Limeburners Single Malt Whisky, Giniversity Gin, Tiger Snake Whiskey and most recently, Dugite Whiskey.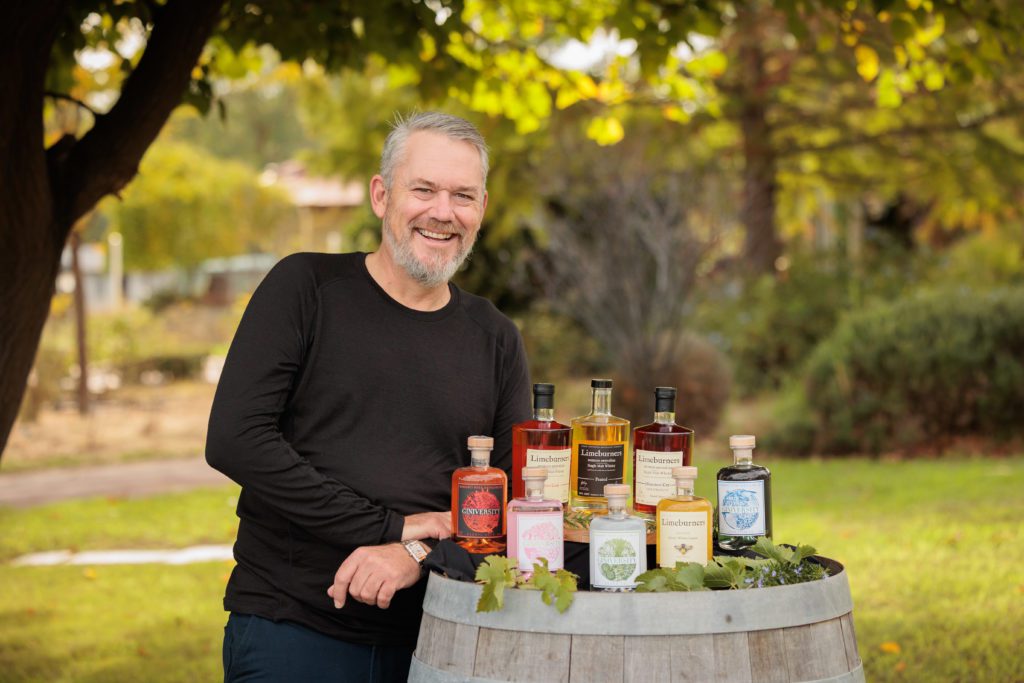 With three distilleries under his belt and over 180 awards, Syme had been on the hunt for the perfect location to debut the first whisky on show in the region when he was sold on the beautiful gardens, appealing structure and location in the valley of Carilley Estate in Herne Hill.
Purchased in December last year, Cameron has been passionately refurbishing the venue set to become the newest home for his award-winning whisky and gin experiences, along with contemporary dining.
Limeburners & Giniversity in the Valley will feature a 200-seat venue, including a restaurant, bar, cellar door and function facility. There will be Giniversity and Limeburners blending experiences and the menu, currently being tried and tested, will exclusively feature gluten free options.
Whilst the distilling of Limburners will remain in Albany and Giniversity in Margaret River, this grand opening marks the first whisky on show in the Swan Valley region.
The new venue sits in good company amongst the 40+ world-class wineries, boutique breweries, cideries and gin distilleries already located in the area.  Cameron's philosophy has always been to support and celebrate local producers and he'll be working closely with neighbouring producers to create unique products that champion and highlight the surrounding region.
Collaborations are already underway with barrels from Kosovich Wines, Talijancich Wines and Olive Farm Wines being used to impart their unique flavours –  like delicious Verdelho, into the whisky and gin.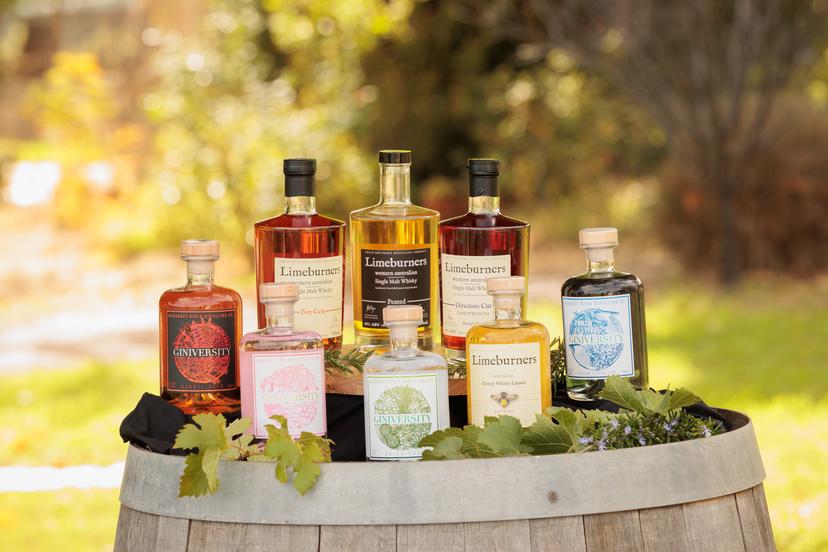 Cameron has been making his mark and drawing global attention from some of the best judges in the world, his accolades include winning gold medals at the highest level alongside London and American distillers.  He was inducted into both the Australian Whisky Awards and the Australian Distillers Associations' Halls of Fame in 2022.
This country distiller is excited to share his quality products and award-winning services via a cellar door, giving the Swan Valley a taste of everything he already offers in the Great Southern and Margaret River regions.
Expect a taste of that class and expertise to the valley – this is definitely an experience you'll want to start the car for!