For a city of its size, Perth has a bustling comedy scene, there's somewhere to get your giggle on almost every night of the week.
Since I accidentally moved to Perth when my stand-up comedy tour of Australia in February 2020 was cut short *cough*, I've loved using the rooms below to work my new material and solidify my favourite bits and gags. So when you're ready to have your funny bone tickled, here's a comprehensive and evolving list of comedy clubs for you, listed by day of the week.
Monday
Monday is comedy's Sunday, and I don't know of any clubs that open their doors on a Monday right now.
Tuesday
EXPERIMENTAL COMEDY CLUB
Experimental Comedy Club from Grassroots Comedy showcases pro, semi pro and open mic acts behind the fridge door of Convenients, a quirky hidden bar in Northbridge. It's a great place to see the rawest of material in its first public outing.
Convenients, 35 Lake St, Northbridge WA 6003
Weekly, 8PM
$12
Wednesday
THE BIG LAUGH
The Big Laugh in Scarborough, run by Maloney and Sons, is a weekly show normally with a visiting interstate or international MC, and several handpicked comedians trying 5-7 minutes each in a hotel by a pool, by the sea. Oh and every ticket comes with a Schooner, Beer and Belly laughs.
Indian Ocean Hotel, 23 Hastings St, Scarborough WA 6019
Weekly, 8pm
$12.50
PORT CITY COMEDY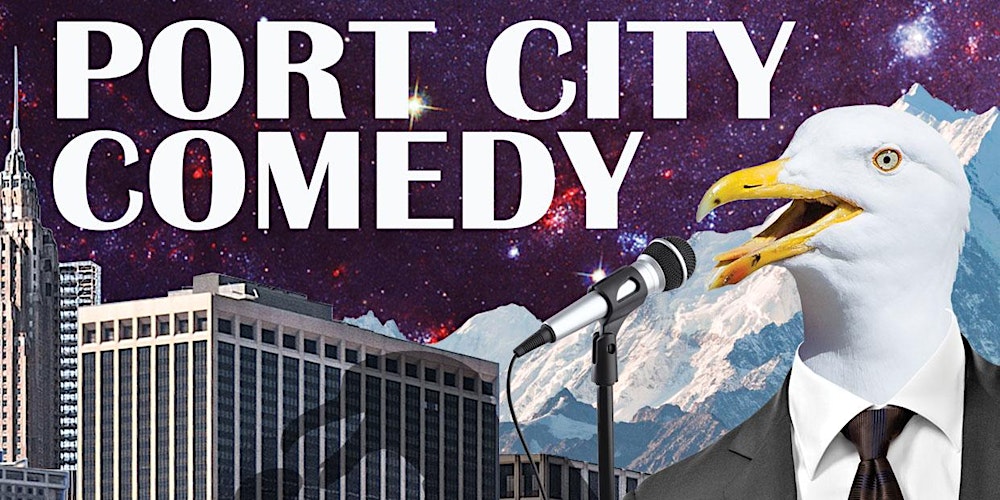 Port City Comedy, tucked upstairs at Ronnie Nights in Freo is a pretty new venture run by comedians for comedians. I played this room last year and the blackened walls and kitsch house lights give WA its first proper New York Feeling stand up space. It's intimate and worth a visit.
Ronnie Nights, 75/77 Market St, Fremantle WA 6160
Weekly, 8pm
$10
THE LAUGH RESORT
The Laugh Resort has been a staple of Perth Comedy for over 30 years. It's a monthly thing so check their website for the next one, but its boasts to have been the place where Jim Jeffries, Dave Callan and Hughsie all started their climb up the ladder.
The Shoe Bar, Yagan Square, 376 – 420 Wellington St, Perth WA 6050
Monthly, 7:30pm
$18-$37
Thursday
FREMANTLE COMEDY FACTORY
Fremantle Comedy Factory is one of the 'Comedian's' favourite rooms in Perth, It's upstairs in the Federal Hotel but the big loungers and sofas make it feel like a gig in a living room. Brendan who runs it admits that you'll see the good, the bad and the ugly here but the show is always held together by a top-quality pro MC and there's normally an interstate headliner popping down to trial some new bits before a weekend of shows.
Federal Hotel, 23 William St, Fremantle WA 6160
Weekly, 8pm
$10
COMEDY CORP
New kids on the block, Comedy Corp, have made a name for themselves running the Sandbar comedy night in Scarborough. This monthly night, normally on the first Thursday of the month, is an intimate room where you can watch some funnies and grab stone baked pizza and craft beers too.
1 Scarborough Beach Rd, Scarborough WA 6019
THE COMEDY LOUNGE
The Comedy Lounge is Perth's first custom build comedy show and on Thursday's it does the Gong show, a brutal battle where one comedian that outlasts the gong takes home a cash prize
Weekly, 7pm
$27.50
Friday & Saturday
OASIS COMEDY CLUB
Oasis Comedy Club above the Brisbane Hotel will look familiar to comedy followers as it's in the old Lazy Susan's room. But this year-old club has cemented itself as the premier Perth Weekend Room showcasing huge names like Aaron Chen, Ross Noble and Becky Lucas, as well as being renowned for drop ins from homegrown heroes like Rove or Pete Rowsthorn from Cath and Kim. They even let this cheeky Brit pop up.
292 Beaufort St, Perth WA 6003
Weeky, 7:45pm
$30
THE WINDMILL COMEDY CLUB
The Windmill Comedy Club in South Perth is also on Friday nights and is a great place to watch comedy just outside the CBD. Whilst the room has been running for a while, the last year has seen it develop into a great spot for comedians to come and test some new bits. Officially an open mic room, the 40-seater club inside a shed regularly sells out and they're the only BYO club in Perth.
Melville Parade, South Perth WA 6151
Fridays, Weekly, 8pm
$15
KALAMUNDA HOTEL
If you don't fancy coming into the city, or just want a drive to somewhere scenic, a special mention goes to Nicole and Yvonne who run NY Events. Their monthly comedy night in the Kalamunda Hills is a comedian favourite with many of us more than willing to make the trip up to the haunted Kalamunda Hotel.
43 Railway Rd, Kalamunda WA 607
Monthly
THE COMEDY LOUNGE
The Comedy Lounge also opens both weekend nights as Perth's only permanent comedy venue. As you'd expect, acts fly in from around the world and Johnny and crew promise names like Emo Majok (from Australia's Got Talent), Arj Barker, or Perth Happening's own Janelle Koeing.
Two shows a night, from February after Fringe World Festival finishes.
COMEDY NIGHT AT CANVAS
Start your month off right as The Windmill Comedy Club and Canvas@TheCollective join forces to make the 1st Saturday of every month a night to remember!
Sunday
The Comedy Lounge opens it's doors on Sunday arvo for Sunday Singles, a comedy game show where you might just find the love of your life. Even if you don't, they have the bar and kitchen open and you and your mates can giggle along and forget all about that neverending quest for love.
Weekly, 4pm
$47.50
This list is ever evolving so if you find a comedy spot that we haven't mentioned send us an email and we wil check it out!