If you don't mind lounging around by the pool, on a rooftop terrace, with a cocktail in hand, and munching on canapes, then we've got the perfect place for you. DoubleTree by Hilton in Northbridge boosts impressive Perth city skyline views, which will have you feeling like you're Carrie Bradshaw living it up in New York City.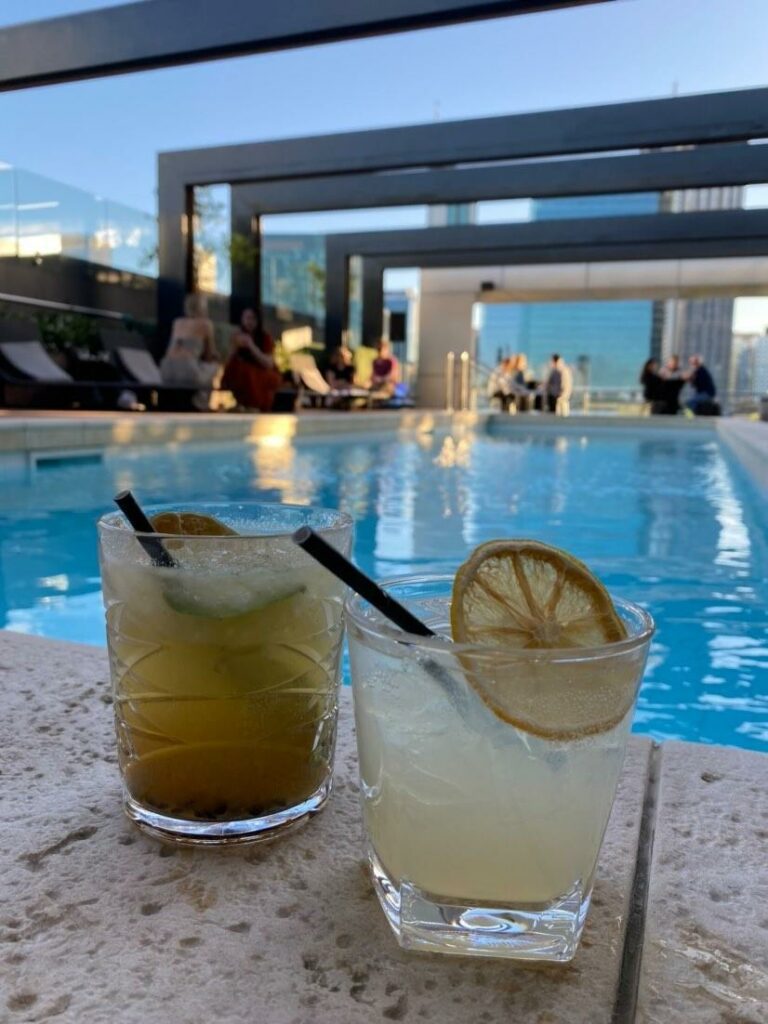 We attended the opening night of the Rooftop Bar and were not disappointed! We watched on as the colours of the afternoon danced around the sky, before being replaced with stars and the spectacle of the Perth skyline.
 The bar opens out onto a gorgeous timber desk, speckled with lounges, as well as chairs and tables, for a more formal seating arrangement.
 If you're partial to a cocktail, you're definitely in the right place. With a drinks list including the Peach Caipiroska, Passionfruit Mojito and Gin Lemon Myrtle Spritz, you're sure to find something that tickles your fancy! But, if cocktails aren't your thing, indulge in some bubbles, white or rose'.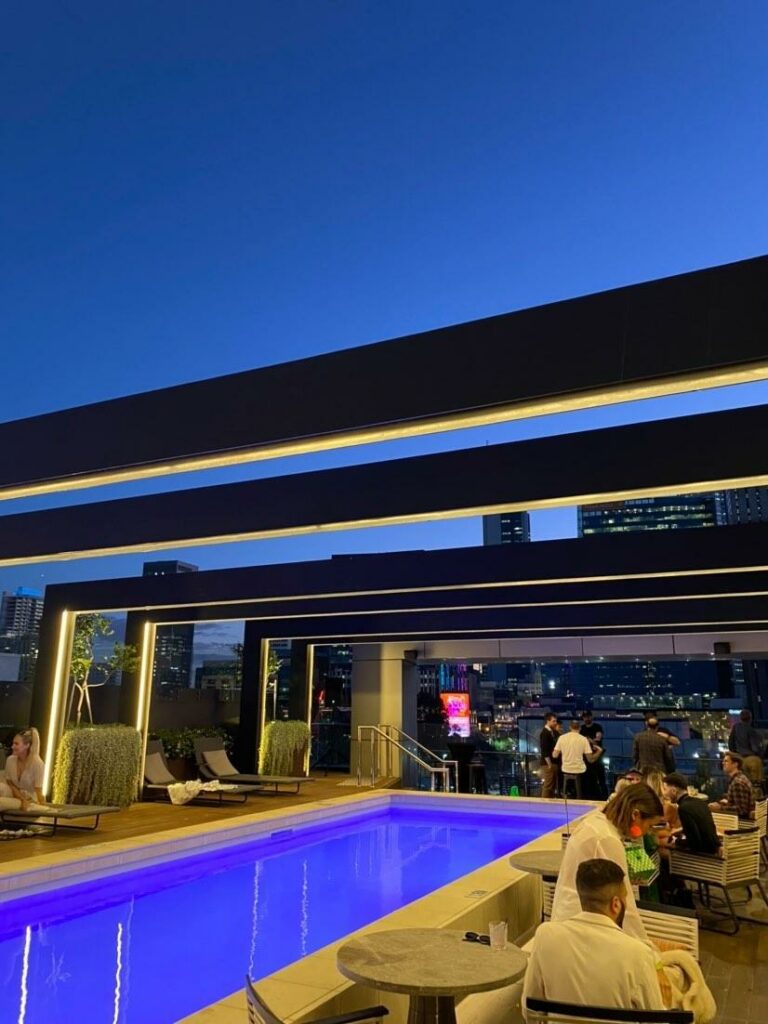 The Rooftop Bar menu includes a range of gluten free and vegetarian options, with the likes of tomato and mozzarella arancini, cauliflower fritters and fried stuffed jalapenos gracing the menu. If you're looking for something a little heartier, there is also battered fish, beef or chicken burgers!
 Have we convinced you yet?
 The roof top bar is prime real estate for post-work drinks or a cocktail night with the girls. The Northbridge location is unparalleled as it's enveloped by an array of trendy restaurants and nightlife. A two-minute walk will get you to Perth Cultural Centre, the Art Gallery of WA and the shopping precinct.
 The contemporary design, unique food and beverage experiences, make DoubleTree Northbridge the picture-perfect stop for a night on the town!
Click here for more information. 
 Location: 100 James Street, Perth, 6003, Australia