If you love fishing, swimming, snorkeling, sipping a bevy on the beach and watching the colour of the sky change, then the Coral Coast is for you. With heaps of destinations and activities to suit any traveler, family friendly or backpacker locations, the Coral Coast should be on everyone's Aussie bucket list.
With such a vast coastline to see, how will you ever know where to stop? If you are short on time but want to make the most of your Coral Coast road trip, make sure to add these places to your itinerary!
Kalbarri is a small resort town located at the mouth of the Murchison River, roughly a 5.5 hr. drive from Perth. The main attraction in this small town is the Coastal Cliffs and the National Park. To access the Coastal Cliffs, you do not need to buy a National Park pass (even though it is part of the National Park). Make sure to visit Red Bluff, Red Bluff Beach, Island Rock and Pothole Alley. There is a lot of history on this coastline, which is explained on multiple plaques.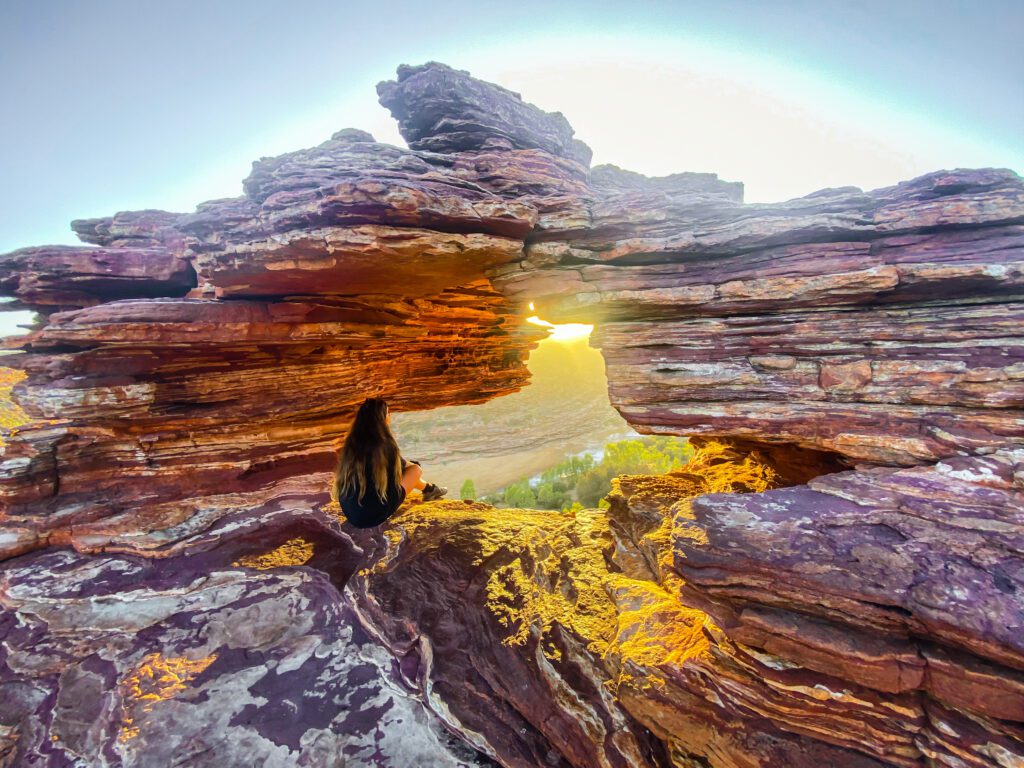 Kalbarri National Park is located roughly 30 mins from Kalbarri town, you will need a park pass for this area. A day pass will cost you $15 AUD per car. If you are a hiker, there are plenty of amazing hikes to explore. In the hotter months, the hiking trails close at 7am. Not a hiker? No worries! Make sure to check out Natures Window, Kalbarri Skywalk, Z bend River trail and Hawks Head Lookout. Each of these destinations only require a short amount of hiking, although some fitness is still suggested.
Don't forget to make a stop or day trip to the beautiful Hutt Lagoon, a vibrant pink salt lake located 30 mins from Kalbarri. This lake is best visited early morning or afternoon, and in the spring months. This way you will have some water in the lake and not just a salt flat! Get your camera out, you will need it!
Looking for red cliffs like James Price Point, but not up for the long drive to Broome? Then take a road trip to Francois Peron National Park! Located 726 km from Perth, this National Park is located within the boundary of the Shark Bay World Heritage area.
What's there to do at Francois Peron? Fishing, beach bumming, four-wheel driving and camping are the main activities of this area. There are plenty of campsites which can be booked through the DPAW stays website. You will need a 4WD to access this National Park. The tracks are sandy, so its best to let your tyres down to at least 18psi.
Looking for those red cliffs I mentioned before? Head to Skipjack point and Cape Peron. They may not be as vibrant as James Price Point, but they will still give you a sense of the desert on the edge of the sea!
After visiting Warroora for the first time recently, it quickly became one of my favourite places along the Coral Coast. Pristine beaches, plenty of sea life (very close to shore too!), clear waters, snorkeling, camping, fishing. Honestly? What every Australian dreams of for a holiday.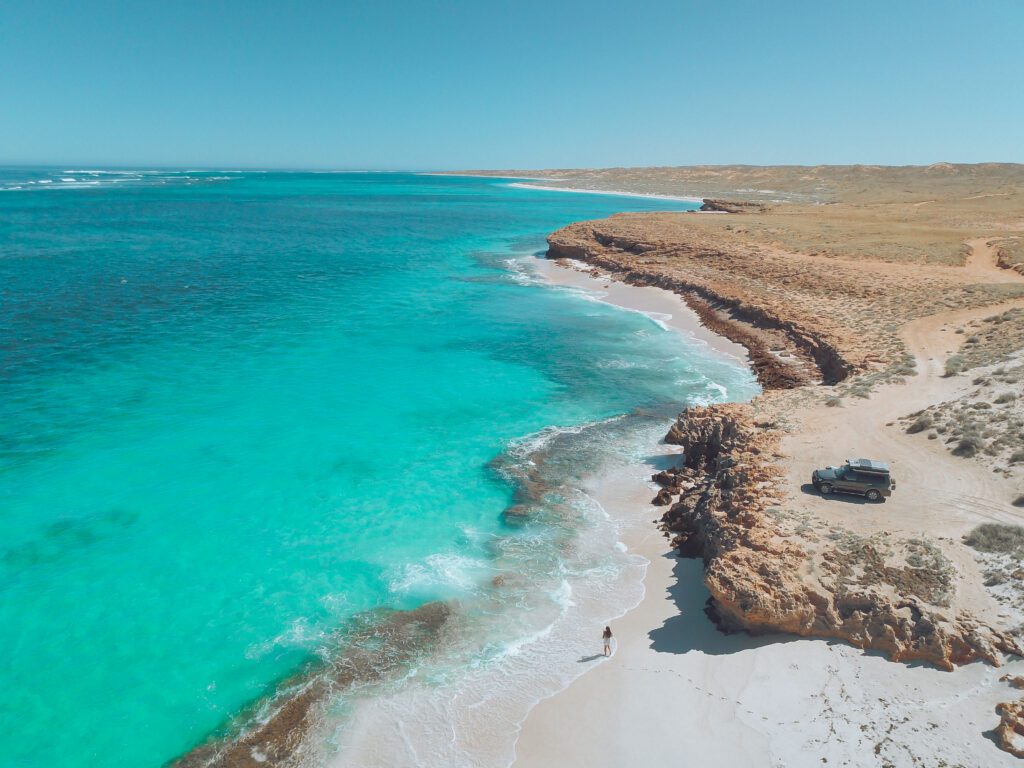 There are plenty of camping spots along the Warrorra Coastline, literally at every single beach! If you are not into camping, you can stay at the Warrorra Station, a cattle station with a unique outback experience.
Places of interest include, but are not limited to: Elle's Beach, Stevens Beach, Sandy Point, 14-mile camp and the Shovel Nose Shark & Turtle Nursery. You will need a 4WD to access the beaches of the Warroora coastline, but only a 2WD to access the station.
The perfect location for families or backpackers. Coral Bay is a small resort town located roughly 11.5 hrs from Perth. When I say you need to visit Coral Bay at least once, I mean you need to visit Coral Bay at least one. As you've probably guessed, this small town got its name for a reason. That's right, its abundance of Coral. What's amazing about this destination, is it only takes a few steps off the long sandy bank to see heaps of Coral and sea life, which makes it the perfect destination for families!
Coral Bay is also very well known for its manta ray, whale shark and turtle interactions. If you travel during the correct season, you must book a swim with each of these beautiful creatures. You won't regret it.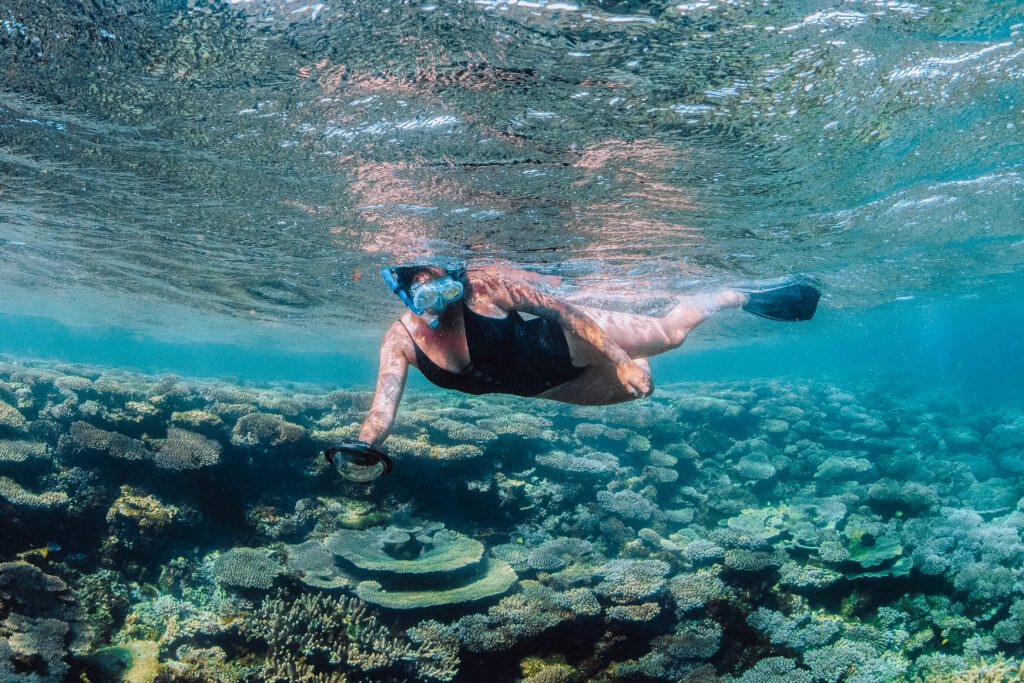 Not into snorkeling? Coral Bay is also amazing for fishing. Bring your boat or join a charter and you will be sure to catch something. There are multiple tours that run in Coral Bay, so do some research before you visit. There is sure to be something to suit any traveler. Coral Bay does book out in peak period, so be sure to book well in advance to avoid disappointment.
Exmouth is another destination, much like Coral Bay, however, near Exmouth is the beautiful Cape Range National Park. I bet you've all heard of Turquoise Bay. Voted one of the best beaches in Australia? That's located in this National Park. Although this beach is beautiful, offering white sand, turquoise waters and plenty of snorkeling opportunities, there are plenty of other sights to see in the park.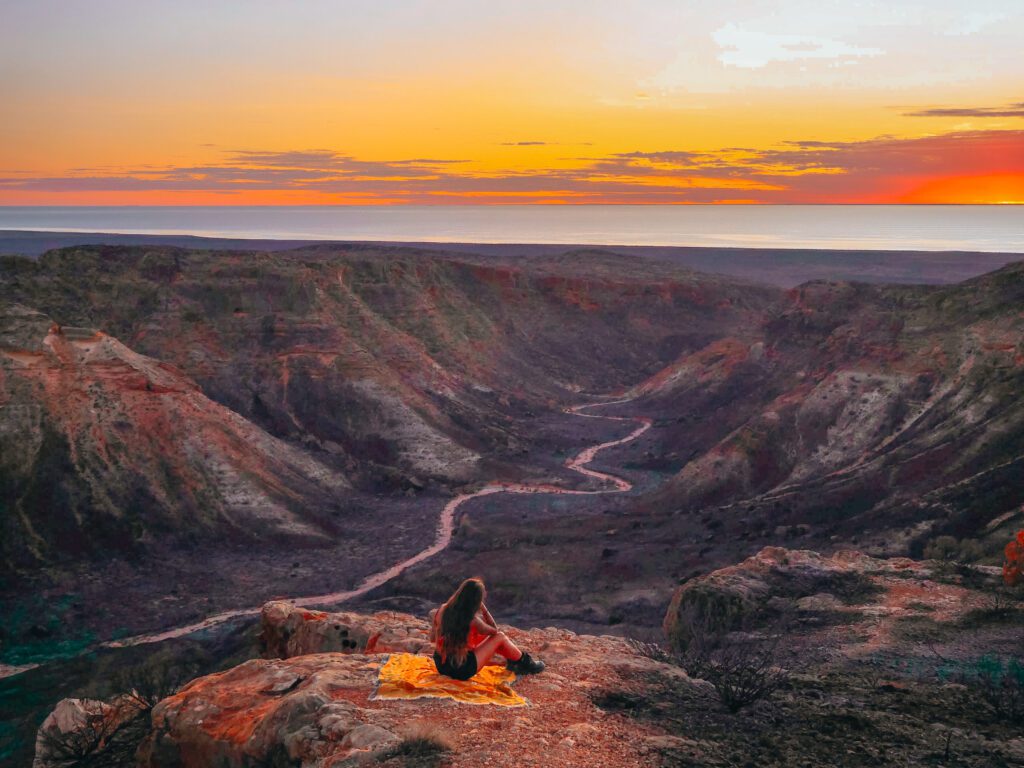 Make sure to visit Yardie Creek, where you can hike a short trail or join a river cruise. Oyster Stacks is another amazing snorkeling spot at high tide. There is plenty of cheap beach front camping along the coastline! However, one of my most memorable things to do in Cape Range National Park is Charles Knife Canyon at sunrise. Set off early in the morning and find a spot-on top of the gorges. Have a coffee and watch the sky change colours in the distance. It's a bucket list activity for your Coral Coast road trip!
The Coral Coast has so many hidden gems to explore. Beautiful coastlines, cliffs, snorkeling, wildlife, camping… honestly something for everyone. I recommend you spend at least 2-3 weeks exploring this coastline. If you are from WA or heading to WA, make sure you have the Coral Coast as part of your Western Australia road trip.
Get out there and start exploring!
All photos by Becky Hamilton. Check out her Instagram account here.