Conveniently located in the heart of Beaufort Street, Mt Lawley, Solo Pasta offers a mouthwatering selection of homemade pasta, but Perth rest assured, this is not your average Italian restaurant.
I don't know about you, but I'm a full package kinda gal when it comes to rating any restaurant; I'm talking good food, nice décor, affordable prices and friendly service. Well let me tell you, Solo Pasta ticks ALL those boxes. From the moment we stepped through the door, we were warmly welcomed by staff, and as we were seated I couldn't help but admire the charming décor which oozes shabby chic sophistication (totally my vibe)!
The menu offers a delightful selection of entrées like arancini, chorizo croquettes and lemon pepper calamari and, oh my goodness, if seafood is your jam, you need this. These tasty morsels come cooked to perfection, encased in a crunchy coating that bursts with flavour! This dish certainly did not disappoint!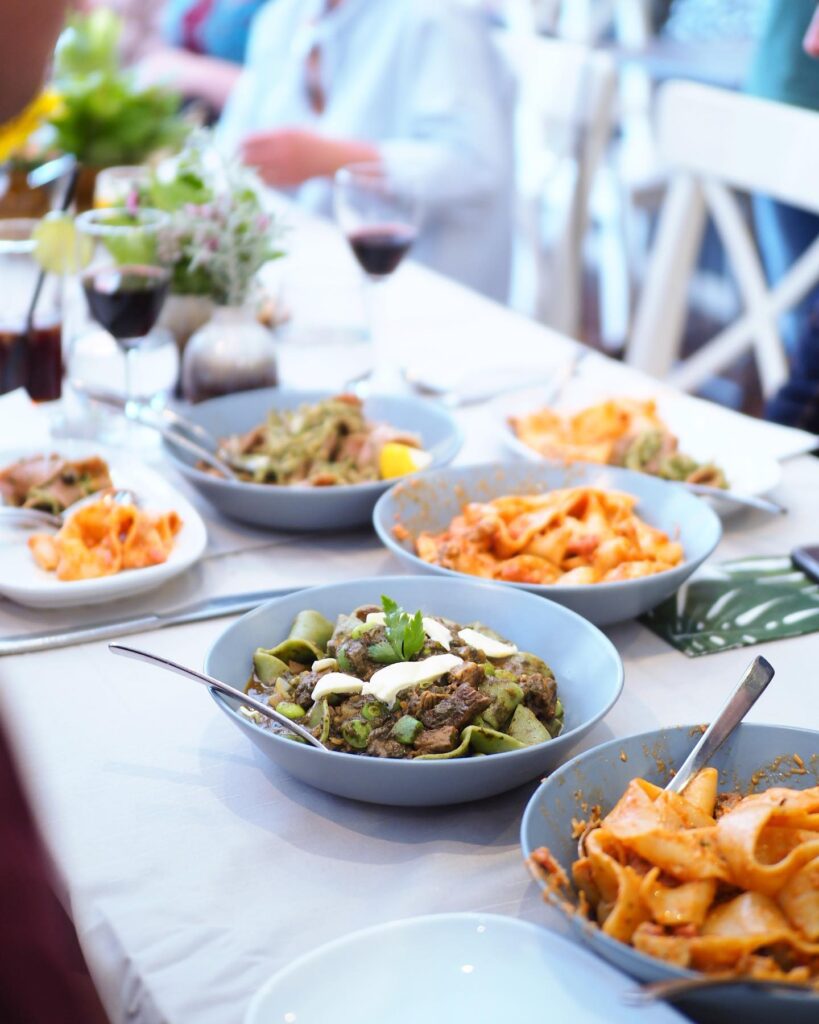 Now, let's talk about the pasta. Served by the meter, the delicate but generously sized parppadelle is cooked fresh daily on the premises and comes in three flavours; classic, beetroot and spinach. A standard serving includes 3 meters, but if you are feeling extra peckish, you can simply extend your meterage! Next choose from a selection of tomato, cream or olive oil based sauces, each with options designed to suit a plethora of palettes, from classic Italian to globally inspired flavours. Vegan, gluten free or cutting down on carbs? No problem! There are options available to suit any dietary need.
We had the pleasure of indulging in a selection of flavours hot off the menu. The lamb saag on spinach pasta was delightfully intriguing with tender slow cooked lamb and Indian spices. My top pick? The classic pasta topped with meat lovers sauce (yep, like meat lovers pizza, but in a pasta)! With chorizo, succulent beef, bacon, chicken and a dash of cream this dish hit all the right notes.
Now if you save enough room for dessert (and I absolutely recommend you do), Solo Pasta offers a rather indulgent dessert menu. We tried the banoffee pie, the tarttuffo (decadent belgium chocolate truffles in a creamy vanilla sauce) and the expresso tiramisu. Let's just say I died and went to heaven with every bite!
So if you love pasta, and have been on the search for a restaurant that ticks ALL the boxes, be sure to plan your next outing at Solo Pasta!
Where: 628 Beaufort Street Mount Lawley, WA, Australia 6050
Contact: http://solopasta.com.au/
Feature Image: Solo Pasta Facebook