Walk Safely to School Day 2022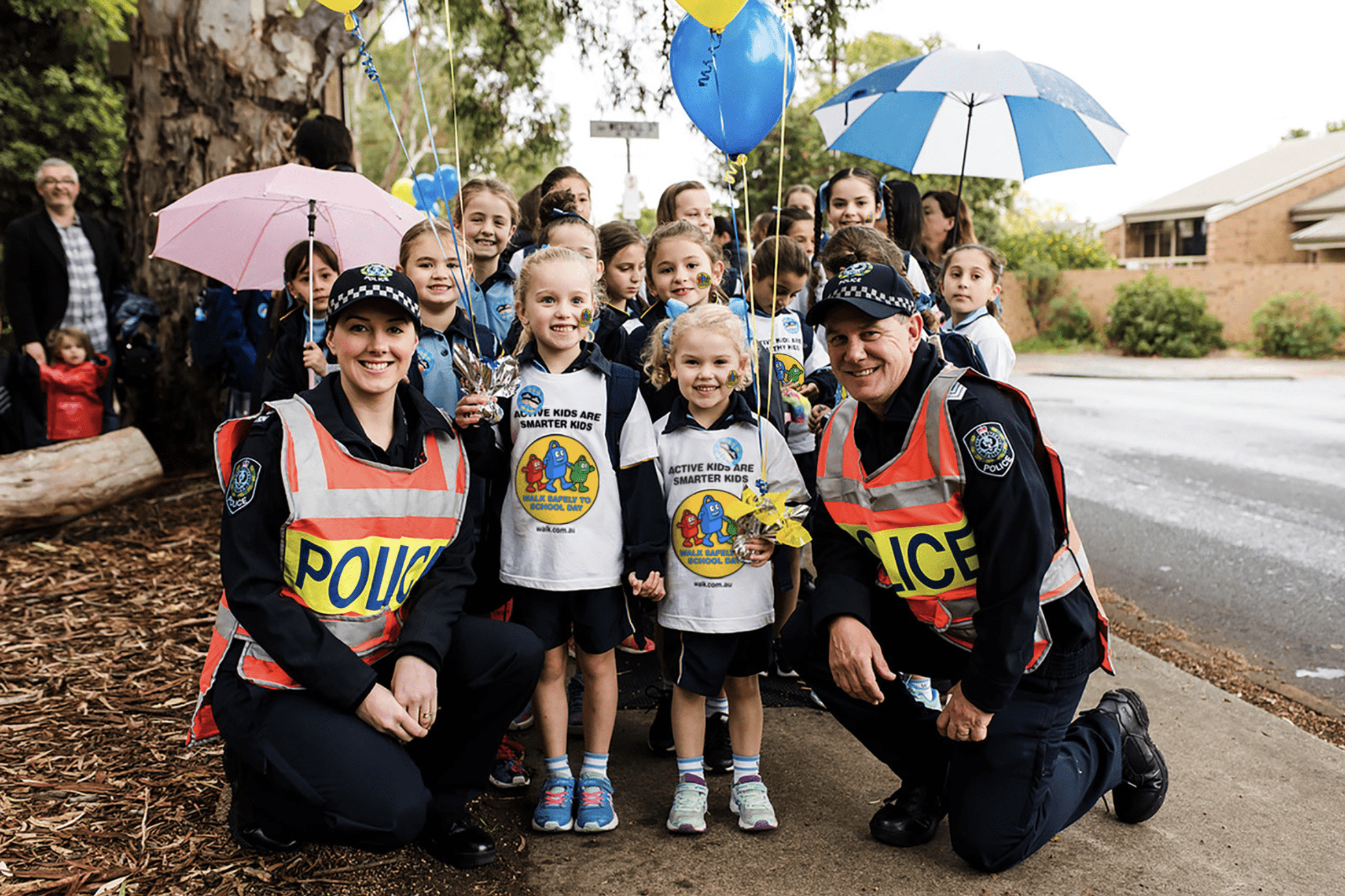 On Friday 20 May children from across Australia will put their feet first and journey towards a healthier future by participating in the 23rd National Walk Safely to School Day.
The annual event, now in its 23rd year, aims to encourage children to lead a healthier, more active lifestyle by simply including a walk at the beginning, at lunchtime and at the end of each day. Apart from the physical benefits regular walking has a favourable impact on children's cognitive and academic performance. The event also promotes reduced car-dependence, greater use of public transport, cleaner air, improved diets and road safety to primary school children throughout Australia.
Primary school aged children are encouraged to build regular walking into their daily routine by walking to and from school, not just on Friday, May 20, but every day.
Related Events